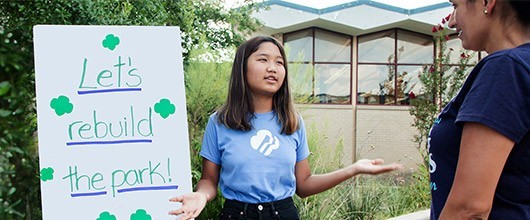 Silver Award Girl Scouts
Have you ever looked around your neighborhood or school and wondered how you could make a change for the better? Going for the Girl Scout Silver Award—the highest award a Girl Scout Cadette can earn—gives you the chance to do big things and make your community better in the process.

Highest Awards Update
As we navigate a period of rapid changes connected to COVID-19, Girl Scouts of the USA is offering a three-month extension from 9/30/2020-12/31/2020 to provide flexibility for  Juniors, Cadettes, Seniors, and Ambassadors earning Girl Highest Awards. This is particularly relevant for 5th grade Juniors, 8th grade Cadettes, and 12th grade Ambassadors who will bridge to the next PGL officially on September 30, 2020 and who typically would be no longer eligible to earn their respective award.
We will work with all girls to help them make adjustments to their higher award projects as needed. Questions? Please email ggordon@gsnetx.org.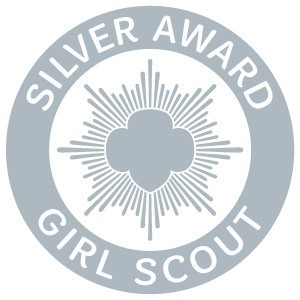 You can pursue your Girl Scout Silver Award if: 


You're in sixth, seventh, or eighth grade (or equivalent)


You're a registered Girl Scout Cadette

 You have completed a Cadette Journey

Girl Scout Silver Award Steps
 

Identify an issue you care about
 

Build your Girl Scout Silver Award team or decide to go solo
 


Pick your Silver Award project
 


Make a plan and put it into motion
 

Reflect, share your story, and celebrate
Girl Scout Silver Award Steps

Identify an issue you care about

  Get Bronze Award pins and emblems. 
          SHOP NOW